Duolingo
Duolingo is a free language-learning platform that includes a language-learning website and app, as well as a digital language proficiency assessment exam. Freemium, requires registration.
Mango Languages
Mango is an online language-learning system that can help you learn languages like Spanish, French, Japanese, Brazilian Portuguese, German, Mandarin, Cantonese, Greek, Italian, Korean & more. Mango can also help second language learners learn English and is available for those speaking Chinese and Spanish. Free, requires registration and a public library card: Brooklyn Public Library, New York Public Library
Rocket Languages for Libraries
From QPL: "Rocket Languages is an award-winning online language-learning system. Queens Public Library cardholders can use this interactive website to learn conversational language at their own pace. Customers can stream content from the website or download content for easy access on all MP3 compatible devices. Available languages include Spanish (Latin American), Arabic, French, German, Chinese (Mandarin), Hindi, Italian, Japanese, Korean, Brazilian Portuguese, Russian, English, English (Spanish Speakers), English (Japanese Speakers), and American Sign Language." Free, requires registration and a public library card: Queens Public Library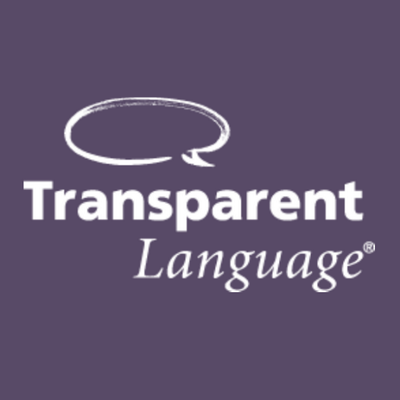 . Transparent Language Online
From QPL: "courses with lots of great, supplemental resources for over 90 languages, plus ESOL" Free, requires registration and a public library card: Queens Public Library
​ Memrise
Learning courses in many different subjects, including languages such as English, Spanish, Japanese, Italian, and more. Easy to use, interactive short lessons guide you through learning words and phrases. Includes videos and audio clips by native speakers, practice with listening and writing, and more. Offered online and as an app on your phone.
GCF Global
Interactive tutorials for learning English, including vocabulary, reading and listening to stories, a video dictionary, and fill in the blank activities. Instructions available in English and for native speakers of Spanish, French, German, Arabic, Portuguese, Chinese, and Korean. If you click on the 'Topics' navigator, you can access resources for a multitude of things such as learning Microsoft office, applying for a job, resume writing, internet skills, using Gmail, and much more.
Language Guide
Interactive, online picture dictionary for building English vocabulary in topics from the alphabet to geography. Settings allow you to set level at beginner, intermediate, or advanced. Test your mastery by completing listening and speaking challenges.
Easy World Of English
"Flexible online English language program that allows students to learn at their own pace. Reading, writing, grammar, and listening exercises to enable students to improve their English language skills. Developed for beginners, intermediate, and advanced English learners." (easyworldofenglish.com)
Breaking News English
"Free, ready-to-use EFL / ESL lesson plans on the latest breaking news in 7 levels. New lessons uploaded every 2 days. Each lesson includes a 27-Page PDF containing all-skills activities, a 2-page mini-lesson, 5-speed listening, multi-speed scrolled reading, interactive dictation, 30+ online quizzes... and more." (breakingnewsenglish.com)
[source: URL: https://ischoolsjsu.libguides.com/englishlanguagelearning